Newsflash: Leith Hill is saved!!!!
In a stunning turn of events, the Secretary of State for the Environment has decided against signing off on the Forestry Commission's site lease extension to Europa and as a result Europa are now pulling outt!!!!!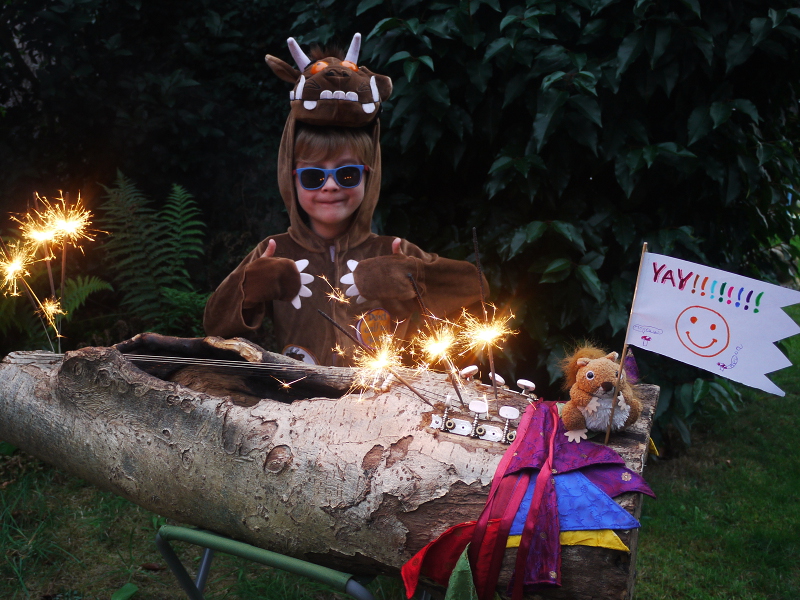 ---
Introduction
We need your help to get our song to Julia Donaldson and Axel Scheffler!! We're asking the Gruffalo to join us in reminding his friends at the Forestry Commission that they should be "protecting our forests and woodlands" rather than selling them off to oil drilling companies.
Leith Hill is one of southern England's best loved Areas of Outstanding Natural Beauty. A decade ago the Forestry Commission decided to lease Bury Hill Wood on Leith Hill to Europa Oil and Gas to be drilled for oil. For the last nine years, the local community has campaigned tirelessly to protect our beloved hill from this proposal.
Last summer, a local mother and baby group had the idea of doing some Gruffalo-themed family protest events, as the Forestry Commission had been promoting Gruffalo-branded activities at places like Alice Holt forest. Inspired by this, a local dad decided to finish off a woodland musical instrument project for his kids. One evening, with the help of a bottle of wine, he used the tree guitar to write Gruffalo Blues.
A number of recording sessions were then held in the area, including drop-in events for anyone wishing to come along and sing. Out of these sessions the Leith Hill Community Blues Band was formed and the final version of "Gruffalo Blues (Save Leith Hill)" came to be.